Flipping a house is no easy task. Not only can it be a huge financial investment, but you also have to be creative, innovative, and design-savvy to create a home that will be a hit on the market. Some flippers love the challenge of flipping a dilapidated home, while others find a simple fixer-upper and give it a facelift. No matter how big of a flip you chose to do, keep these tips in mind when finding your next property.
Look at Location
Real estate is all about location, location, location. When looking for a house to flip, you should look at the location from the point of view of your future customers. Take into account things like the neighborhood, the attractions nearby, the distance to important places like schools, and the houses in the immediate area. It is extremely easy to find information and statistics about neighborhoods online. Look at the crime rate, average income level, population, and other statistics that you yourself would be interested in if you were looking to buy a new home. When conducting your research, make sure the neighborhood either has or is close to attractions like restaurants, clothing stores, grocery stores, banks, and other places people visit on a weekly basis. While you're at it, take a look at the distance from the property to the nearest school. If you're looking to sell to a family, knowing about the school system is very important. You have to know the type of clientele who will be interested in your property before you can pick a style for your flip. You should also base your flip around the houses in the immediate area. While unique homes are sought after by some, most buyers want a nice house that fits in with those around them. Some quick tips; don't purchase a property surrounded by other run-down homes, and don't try to make an avant-garde home in the middle of a typical suburb.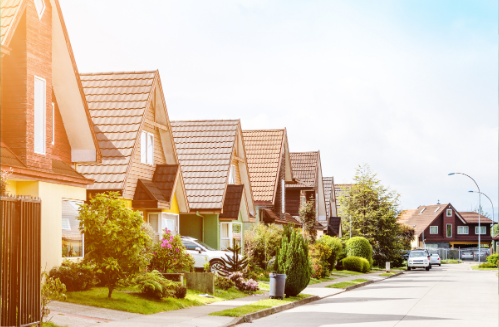 Notice What Types of Renovations You'll Need to Do
When looking for a house to flip, always take a close look at exactly what needs to be done to it. Cosmetic issues are usually pretty affordable and don't take much time to complete. Structural issues, layout issues, and other large renovation projects can eat up most of your budget and take weeks or months to complete. Plenty of flippers have changed homes they purchase dramatically, essentially gutting the structure and rebuilding from the ground up, but these flippers have enormous budgets, large teams, and a lot of time. Try to find out as much as you can about structural issues while checking out the house; it will save you a lot of hassle later on. Make sure you stick to your budget as much as you can. You can find the perfect location and purchase a very run-down home, but the money you need to put in will outweigh the money you earn from your months of hard work. 
Find a Home With a Good Floorplan
A very easy way to avoid having to overspend fixing the layout of a home is to find one that already has a solid floorplan. The fewer walls you need to knock down, the better. There are some basic trends that never go out of style when it comes to layouts. Firstly, open-concept kitchens and living spaces are hugely popular. People are moving away from having separate, closed-off rooms in favor of a big open space that can serve as multiple rooms in one. Another trend is high ceilings. Nothing creates the illusion of a bigger home quite like high ceilings. Buyers love to see them in homes, particularly in the most lived-in rooms like the kitchen and the living room. As a final example, we recommend looking for homes with enough rooms for a family. This includes several bedrooms (make sure one is clearly a master), as well as at least one and a half baths. As families grow, they tend to look for bigger homes to accommodate them, so targeting families as potential buyers is always a good idea.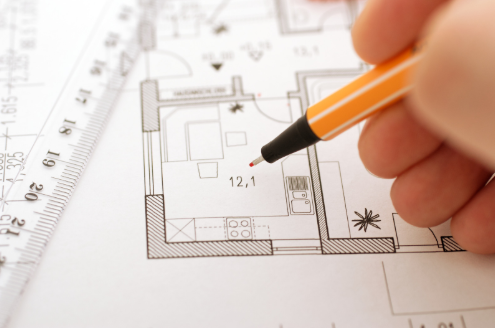 Pick a Property That Fits In 
Make sure that the house you choose to flip is not the oddball of the town or city. While a Victorian-era home with a Turret is almost always stunning to look at, it may not be appealing to live in if it's surrounded by high-rise condominiums or sleek and modern tiny homes. When on the hunt for a property, try to find one that is unique in some ways, but not enough to have it stand out in a negative way. You want potential buyers to feel that the house offers them more value than any of the others on the street, but you want to avoid scaring them away with the thought of owning "the weird house." 
There you have it! Our top four tips for choosing a property to flip. There are many comprehensive checklists available to you online that go into much more detail about how to find a winning property, but these are a few we consider pillars. If you're looking to flip a home, contact Zinc Financial for help funding your project. Get in touch with us today to get started moving towards your future!