House flipping is never easy, but renovating a smaller home presents its own unique challenges. Homebuyers want to know that they have enough storage space for all of their belongings. In a small home, storage space is at a premium. Luckily, there are plenty of tricks to get a few more nooks and crannies available for storage. Here are a few of our favorites!
Stage With Space-Saving Furniture
When house-flippers are trying to sell their latest project, staging is usually required. By adding furniture into a home, you help potential buyers visualize how space can be used. For smaller homes, we strongly recommend that you stage with furniture specifically designed to save space. If you lack closet space in the master bedroom, get a bed that has built-in drawers beneath it. If the kitchen is cramped, find a table that can be folded down when not needed such as the one pictured. Stage a bedroom for children with bunk beds or a trundle to show that more than one child can comfortably share a room. Wherever you feel you could use more storage space, look for furniture that folds away, doubles as cabinets, or is easy to move around. You could sell your flipped home move-in-ready or keep all of your space-saving furniture for future flips. Be prepared for offers to buy pieces from you though once buyers see how useful they'll be to store items!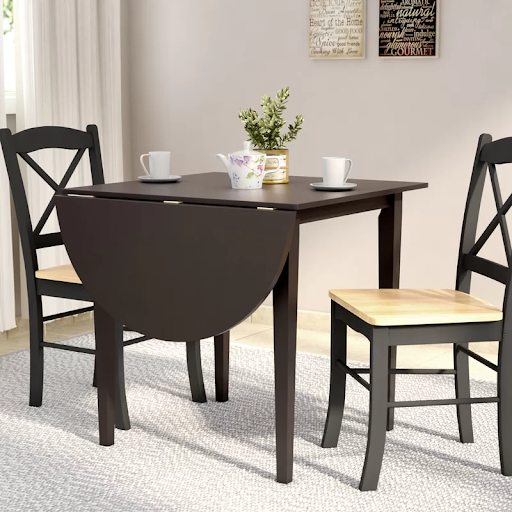 Add Shelves Where You Can
Things are generally stored in cabinets or on shelves. Cabinets can be harder to add to the home because they're bulky and only make sense in a few types of rooms. Shelves, on the other hand, work in all rooms and can be as wide or as narrow as you'd like! Wherever possible, add wall-mounted shelves to your flip. Why? They provide a lot of storage for miscellaneous items without taking up precious floor space. Add shelves in the living area for books, the bedroom for knick-knacks and alarm clocks, and the kitchen for spices, china, and ingredients. It's not hard to come up with at least three ways to utilize wall shelves in every single room. If you're looking for more storage, shelves are definitely the way to go. They don't have to mess up the flow either; build or install shelves that match the vibe of the home. You can stick to traditional straight shelves or you can find asymmetric options for a modern feel. Do some searching and we guarantee you'll find a shelf that looks great with the rest of the home. 
Give Small Spaces a Purpose
Houses tend to have seemingly random little corners and alcoves that serve no purpose. That's where you come in! Give those small spaces a purpose and buyers will see them as a benefit rather than a hindrance. You can turn small alcoves into closest, fill them with shelves, or custom-make tables/cabinets that fit snugly within them. BOOM! Suddenly a wasted few feet have a new purpose! Add some hooks in the small alcove in a kitchen for brooms, a vacuum, and other cleaning supplies. Install a corner shelf to give maximum storage in a typically-wasted space. Get crafty and construct a cabinet that can become a coffee station. You get the idea. Think of new ways to use small spaces that solve storage issues for future homeowners. Closets don't need to be big to be a selling point. Even the smallest pantry can make the home more appealing so don't skip this tip!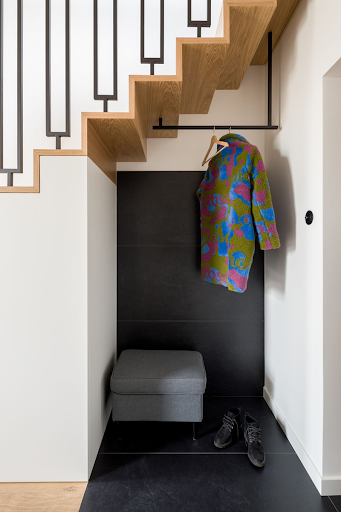 Look for Inspiration From Hotel Rooms, Campers, and Tiny Homes
Lastly, a great way to find space-saving hacks for flips is by looking at other small living spaces. Hotel rooms are often small but somehow have a good amount of storage, campers need to have enough cubby holes to carry a week's worth of supplies, and tiny homes are all the rage. Between these three options, you're sure to find some cool ideas. For example, if a bedroom is smaller than you'd like, build yourself a Murphy bed like many motels! You can make them look very classy if you build/purchase them correctly, and it will save the resident of the room a lot of space during the day. They're also great in guest rooms because you can use the room for other purposes until a guest comes. Simply fold up the bed and free up your floor space. Other examples include convertible furniture, tall but narrow dressers/cabinets, and more. Add in a few of these elements and your flip will sell fast!
Keep these tips in mind when you're looking for your next house to flip. You don't need to find and flip a mansion to make a profit. Smaller homes can be difficult but they are certainly doable. You'll see a lot more opportunities arise if you open your mind to flipping compact properties. Don't be scared to try something new! Work with Zinc Financial and receive a loan for your flip fast. We'll get you the money you need to step into these uncharted waters. Apply for your loan on our website: https://bsyl.ink/Zinc-Borrowers.