Celebrities enjoy flipping houses just as much as anyone else! There are numerous famous movie stars, comedians, performance artists, etc. who have made some serious money buying, renovating, and re-selling homes all around the United States.
One of the most well-known celebrity house flippers is Ellen DeGeneres. She has made millions in her fixer-upper exploits, flipping over 15 properties in just 30 years. In the fall of 2017, DeGeneres and her wife Portia de Rossi purchased a huge Montecito ranch for $7.2 million. In just 8 months, the couple was able to sell the home for $11 million to Tinder founder Sean Rad, turning a significant profit. This gorgeous property, named Rancho San Leandro, is pictured below.
A second celebrity house flipper worth mentioning is Jennifer Aniston. She purchased her Beverly Hills home for $13.5 million, and after extensive renovations, she re-sold the property for $35 million in 2014.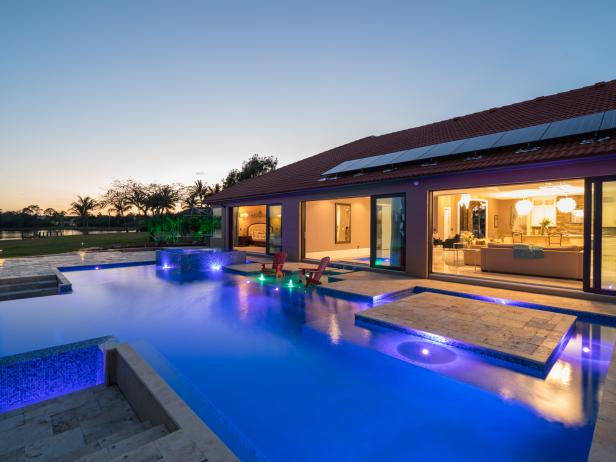 Another well-known celeb who makes a side profit from house flipping is Vanilla Ice – he even has a TV show dedicated to his pursuits called The Vanilla Ice Project aired on the DIY Network. The rapper has been in the house flipping business for over 20 years, and has made millions. Check out the results of one of his Florida house flips below.
House flipping is an exciting and often extremely lucrative hobby, that can even become a full-time job. Interested in getting involved in house flipping yourself? ZINC Financial Inc. is a leading source for investor rehab money. We'll partner with you from the beginning of the process to the very end, ensuring you choose a worthwhile deal and that you turn as large a profit as possible. Get in touch today to learn more: (559) 325-2509.
Works Cited:
Mallon, Bridget. "11 Celebrities Who Have A Lucrative Side Gig Flipping Houses." ELLE Decor, ELLE Decor, 7 Oct. 2017, www.elledecor.com/celebrity-style/celebrity-homes/g2456/famous-celeb-house-flippers/.
Mishkin, Shaina. "Ellen DeGeneres Has Spent at Least $145 Million Buying and Flipping Homes. See Her Biggest Wins-and One Enormous Loss." Money, 13 June 2018, money.com/money/5306548/ellen-degeneres-house-flipping/.
"The Vanilla Ice Project." DIY Network, www.diynetwork.com/shows/the-vanilla-ice-project.